So many herbs and spices to dry! So little time… which is unfortunate, because dehydrating takes a long time. In the electric dehydrator, most herbs took about 12 hours to fully dry to a crisp. Hanging herbs to dry can take a few weeks.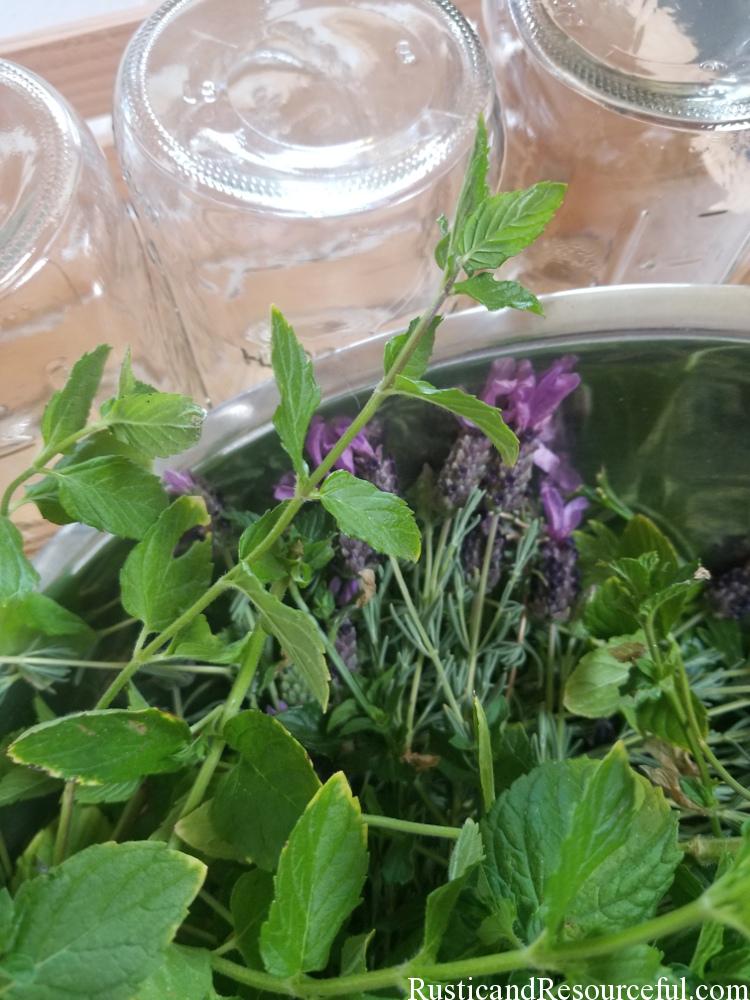 Drying Herbs in a Dehydrator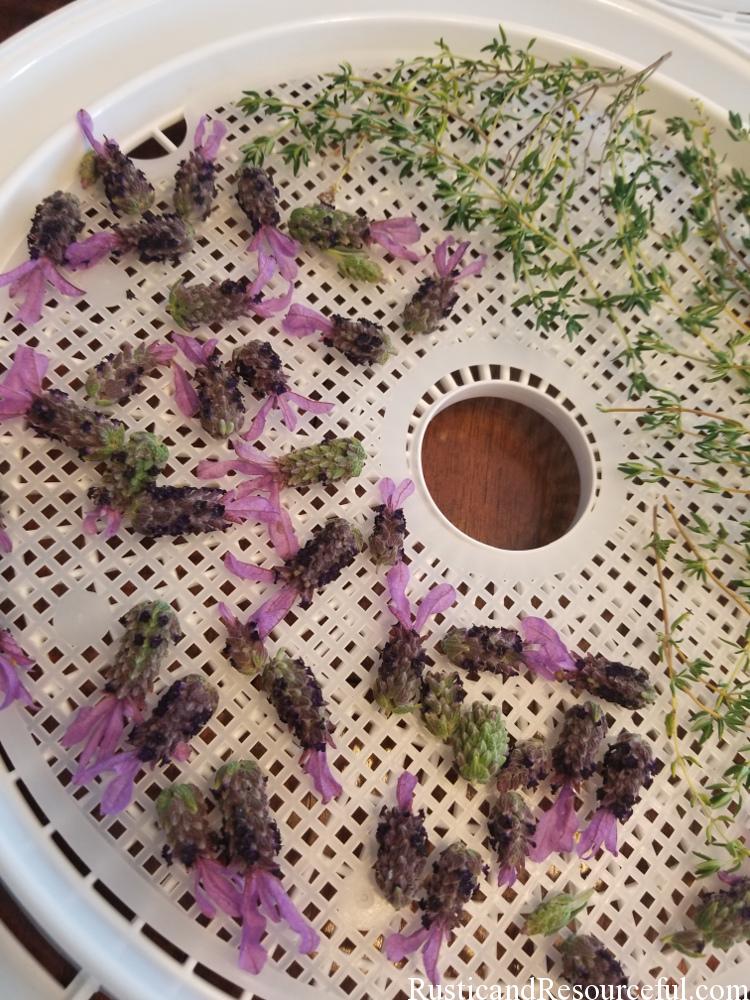 I love my food dehydrator. It's nothing fancy, but comes with a dozen round trays. I wish I could pack more in, but I know I have to be careful to let each section of plant be completely surrounded by air.
Larger flowers can be placed individually. Smaller ones, like thyme, are dehydrated on the stem. After they're completely dry, they'll come right off with a quick brush of the finger.
I really like the way that the herbs stay really green with this method of drying.
Hanging Herbs to Dry
I had so much basil I couldn't fit it in the dehydrator if I tried. It'd take weeks. So I hung it in the garage in small bunches. The basil browned some when it dried, probably because it was exposed to light periodically. Good flavor though!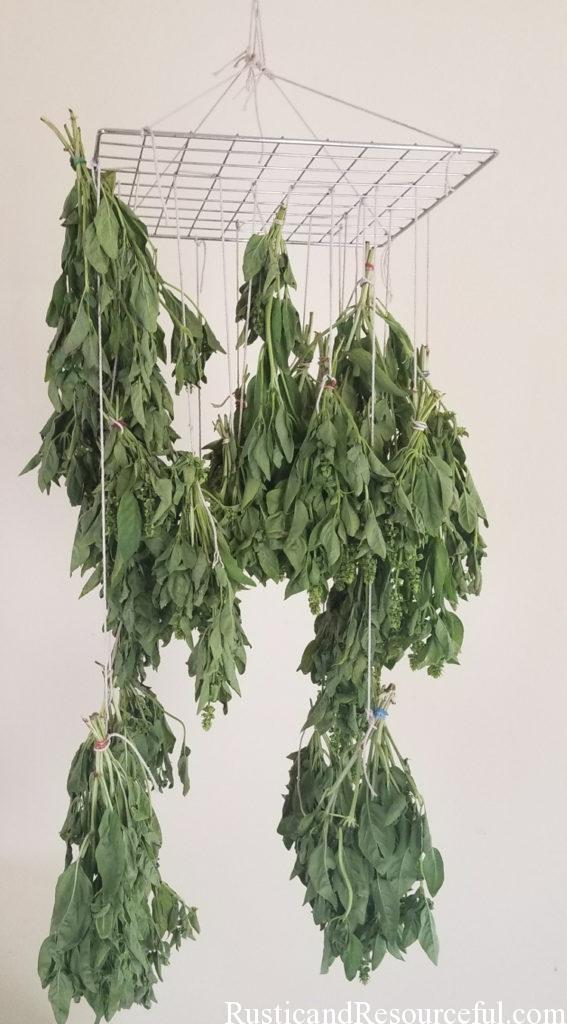 Store Dried Herbs in Jars
I shake all my dried herbs off and try to crunch them down and remove stems. To do this, I dump them all on a large clean sheet of plastic (dollar store tablecloths work well) or newspaper. Then I lift and funnel into the jars.
I find labels are key since many herbs look similar. While I may remember, I like to enlist help from family and friends and it makes explaining (and remembering) easier.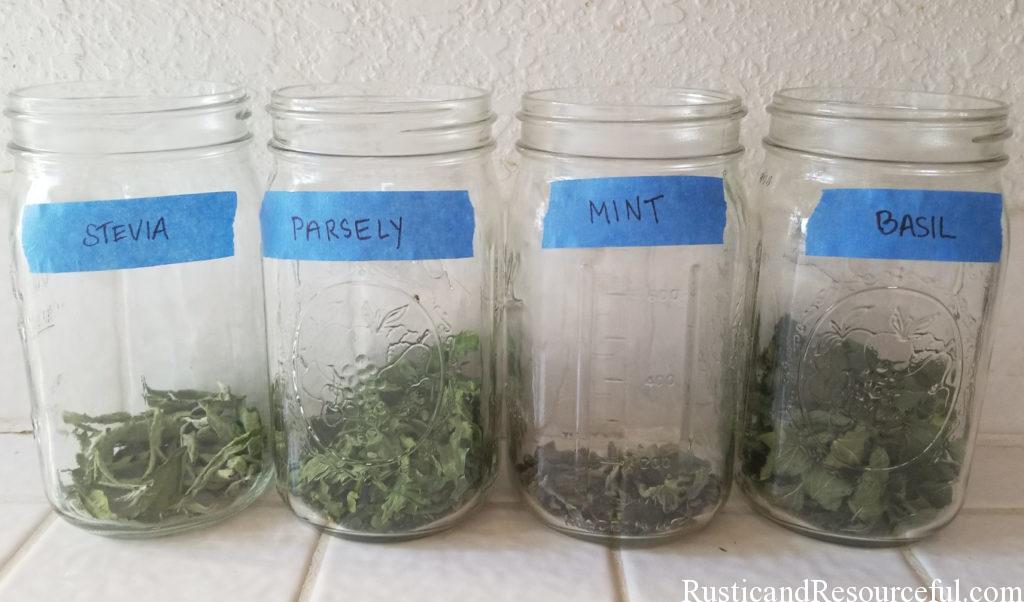 Do you have a favorite method of drying herbs? What do you use them for?