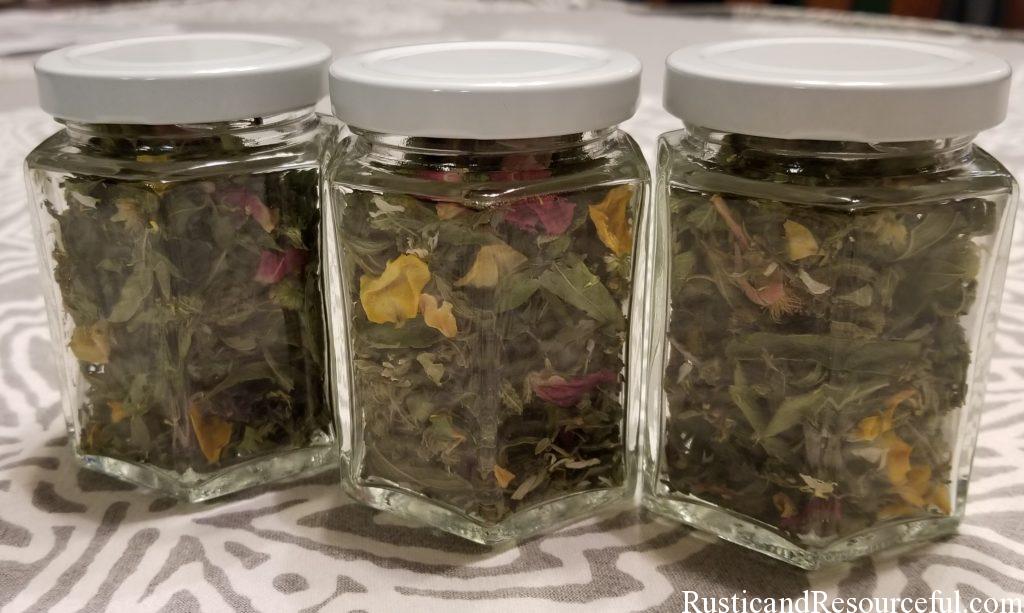 Ingredients:
Once you've grown and dried the herbs, mixing the tea is easy! I used no recipe and just mixed it up in a bowl. I think the percentages ended up being about this:
Mint 35%
Lemon Verbena 33%
Cannabis (CBD/THC blend) %10
German Chamomile 10%
Stevia 5%
Tea Rose 2.5%
Lavendula 2.5%
Basil Flower 2%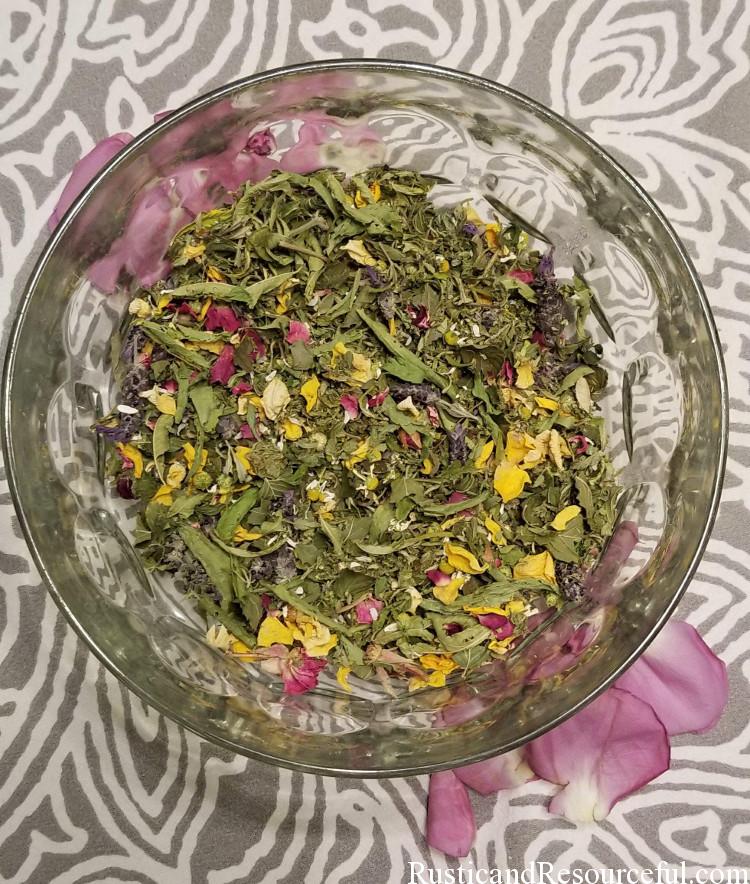 Directions for Preparing the Tea
To release full medicinal properties of this herbal tea, you have to add a tiny bit of fat. You can use a couple drops of olive oil or tiny bit of butter.
Boil the tea blend for about 15 minutes, then add the fat.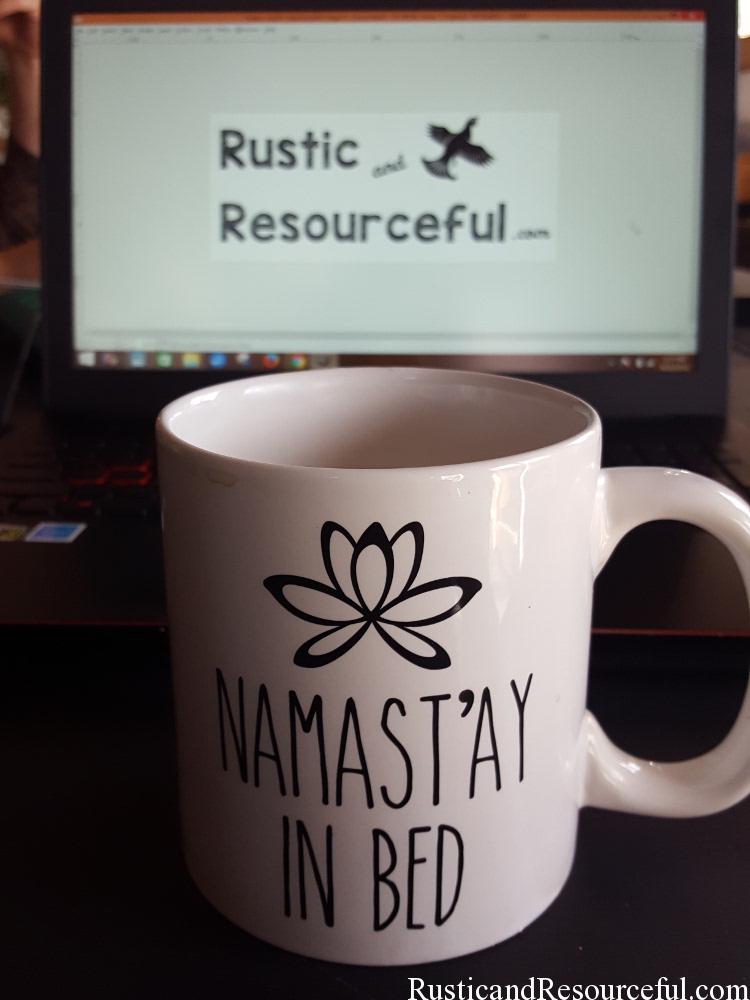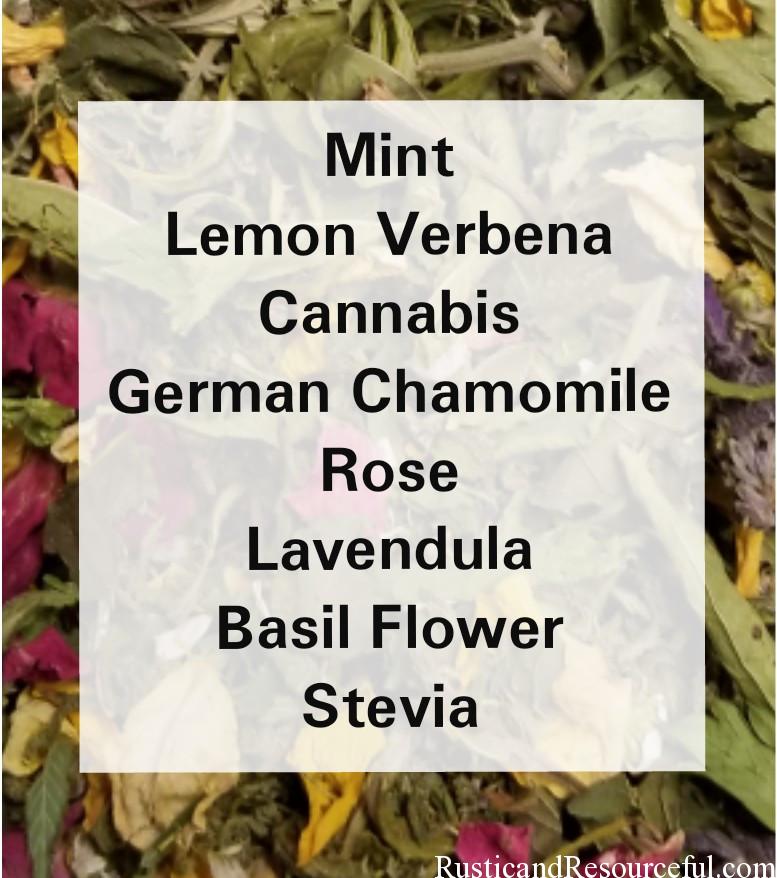 This tea will be naturally sweetened by the stevia leaves inside. In fact, you have to be careful with the stevia because sometimes if there are several chunks in the mix, it can get too sweet!
A relaxing tea made completely from homegrown medicinal plants. In Oregon, each household is allowed 4 medicinal cannabis plants. The THC/CBD blends I grew in the garden this year were used for the version of this tea I like best.