Soothes nausea and upset stomach. Add honey to also soothe the throat and ease the gag reflex. Add fresh honey for a little antibacterial/antiviral boost.
Starting with fresh herbs


This is one of my go-to feel better teas. It has true medicinal properties from the herbs, but there is also an emotional placebo affect that happens because of the experience of tea.
Fennel
Honestly, I don't eat fennel much. It's weird. My kids don't like it either. It has a licorice/anise type flavor which is great in small amounts.
But it grows HUGE and it lasts all winter long. At any point I could dig up or snip the greens for tea or to eat fresh.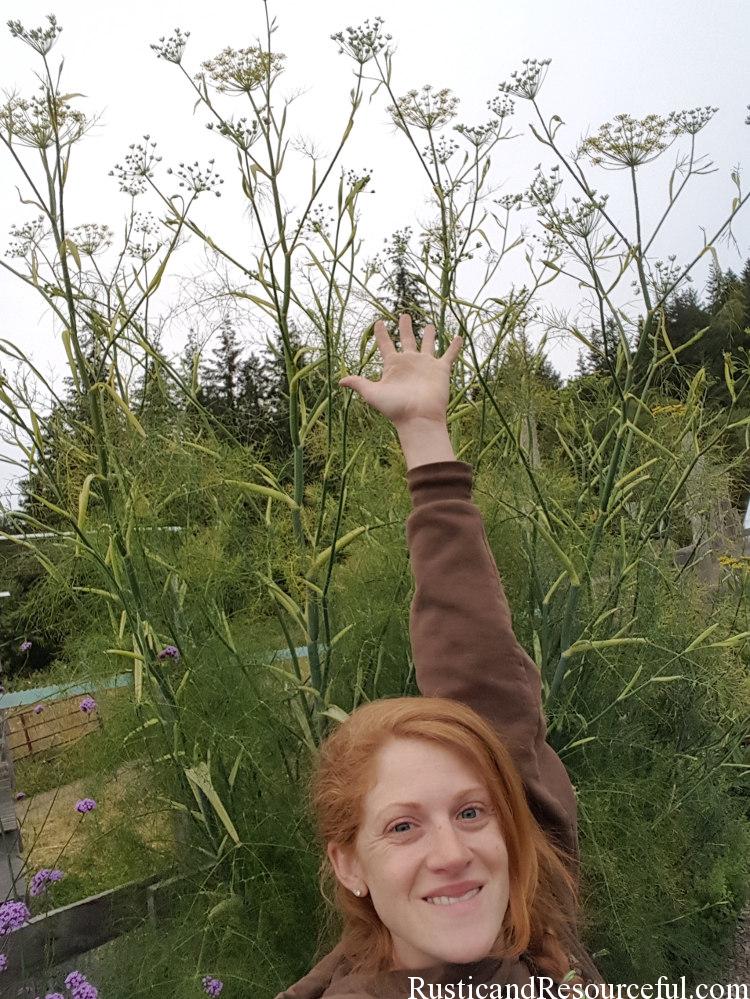 Mint
Mint is a crazy, fast growing plant as well. If you're not careful, it'll get away from you and take things over. We started with one small, purchased mint plant and after a few years, it had escaped the garden bed altogether.
Mint is another herb that has so many uses! Medicinal teas, household cleaners, diy gum, spa treatments, foot soaks, fresh herbal bouquets and a lot more.
Preparing the Tea
Again, so easy. All you need to do is put the herbs in the bowl and smash them up. You can use a mortar and pestle or a potato masher or even a spoon. You want to break up the herbs and make the flavor excessive.
Pour the boiling water over the herbs let steep at least fifteen minutes. The water should color light green. You can leave the herbs in longer for deeper flavor and color.
Start with fresh herbs

Steep for 15 min or more

Strain (I could have let this steep longer to be darker green)
This is one of the easiest teas to grow and make. Of course you can dry the herbs and make tea that way, which takes less time to steep.
Because the plants in this tea are available year round in our Oregon climate, I like to pick fresh. There is something spiritually healing in the act of harvesting a homegrown, fresh plant and preparing a medicinal tea – whether you are drinking it yourself or making it for another.