An herb garden is essential for any homestead. The herb garden is a source of flavor, medicine and craft. A basic culinary herb garden can bring flavors of the world into your kitchen and can transform basic farm ingredients into a variety of dishes.
We moved to our new homestead a year and a half ago. Cultivating a basic culinary herb garden was one of our first projects – and it has been well worth it. A full season later, we can harvest herbs for dinner just outside the front door.
Growing herbs is one thing, cooking with them is another.
You don't have to be a master chef to cook with fresh herbs. Learning a couple quick, go-to recipes will make it all worth your while. I like to add fresh herbs to simple dishes for a pop of color and flavor. Sometimes this means cooking, other times it's all fresh.
Even if you only grow one of the ingredients, you will transform it!
Here are my top 3 ways to use fresh herbs in the kitchen:
Italian Meatballs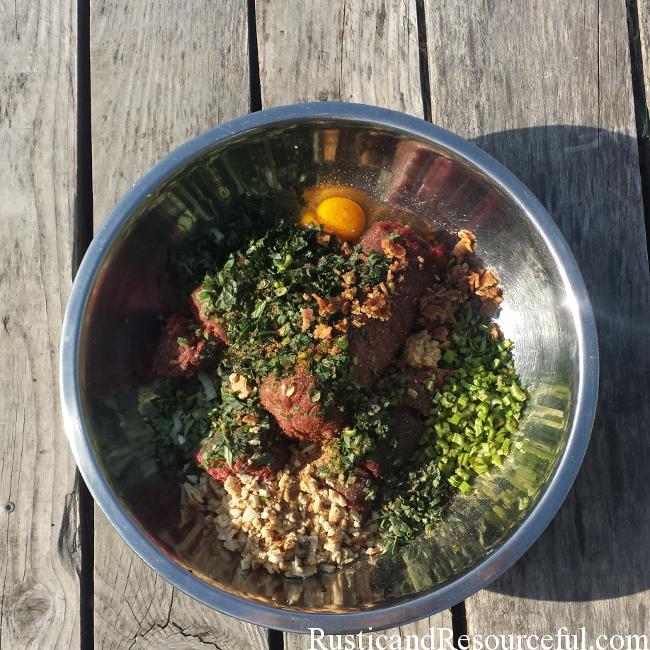 You can use this herb mix for any Italian style meat. I use the same combo for meatballs, lasagna and spaghetti. I also use it with many types of meats; ground beef, venison or turkey.
I don't measure the herbs out ahead of time, I just go with my gut. Remember that fresh herbs aren't as potent as dried, so you can be generous. Distribute so that it's visually pleasing and smells delicious, not overwhelming.
Easy Italian Herb Mix
Basil
Italian Parsley
Green onion (or onion tops)
Fresh Celery stalks (cut small)
Rosemary (tiny amount)
Garlic
Tuna Salad with Fresh Herbs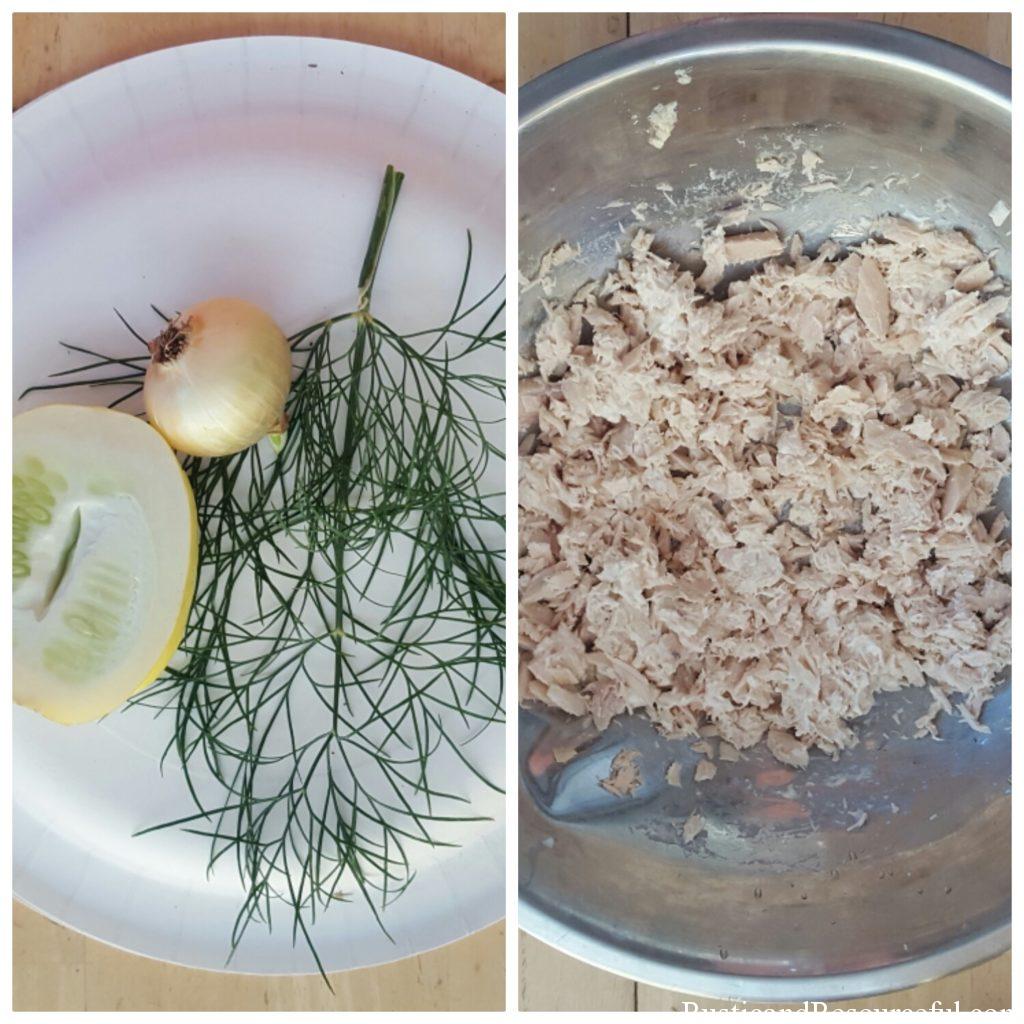 I love to take a can of tuna and turn into to fresh tuna salad! Here are some of my favorite ingredients to dice up and add to a boring can of tuna:
Fennel (or)
Dill
Cucumber, diced
Red or green onion
Cilantro
Pickle or pickle juice (good use for leftover pickle juice!)
Cut the herbs as small as possible (chop finely) and mix with mayonnaise or aioli.
Rosemary Potatoes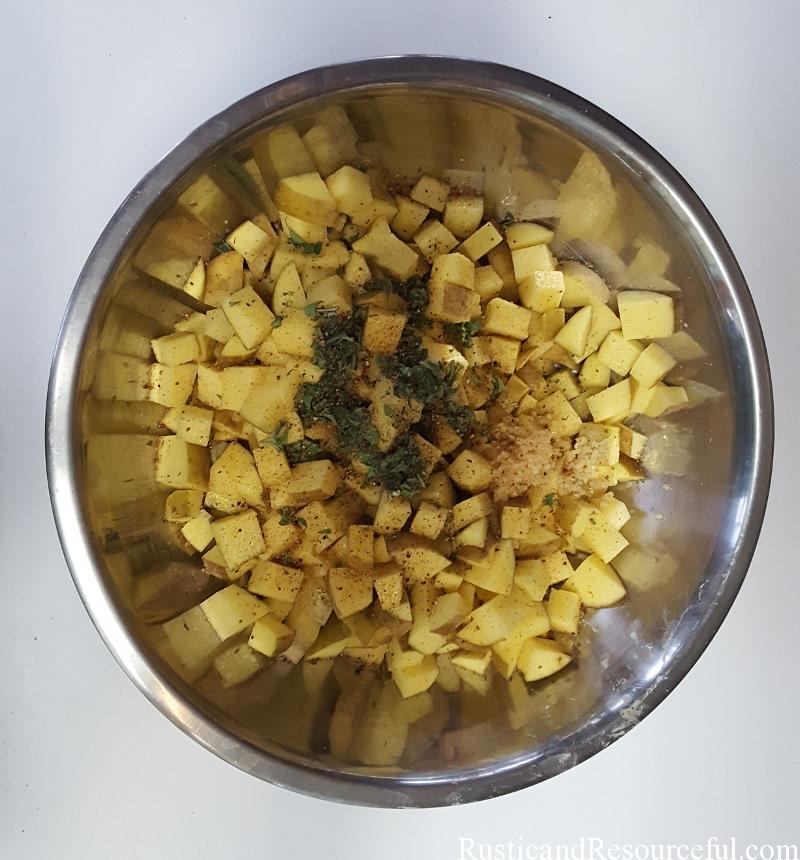 These basic potatoes are good with breakfast, lunch or dinner. With eggs and bacon or pot roast, they are a staple of flavor and texture. You can cut your potatoes any way you want, even mash, and flavor this same way.
I like roasting them best. Mix the potatoes with cooking oil of your choice, baking at 400 degrees until browned and a little crispy (40 min-ish).
Add these fresh herbs to potatoes any time of day:
Rosemary
Parsley
Garlic
Spicy Oregano
Terragon
Don't forget the Salt & Pepper!
Do you have a go-to fresh herb recipe to share? I'd love to hear it and try it out.